Standard
Located adjacent to the Vulturine bar, the Standard Room is the perfect place to stay near the action. You will find the pool just a few metres away, and the main lodge is even closer. The standard rooms also offer the option of two interconnected rooms, as well as a single room.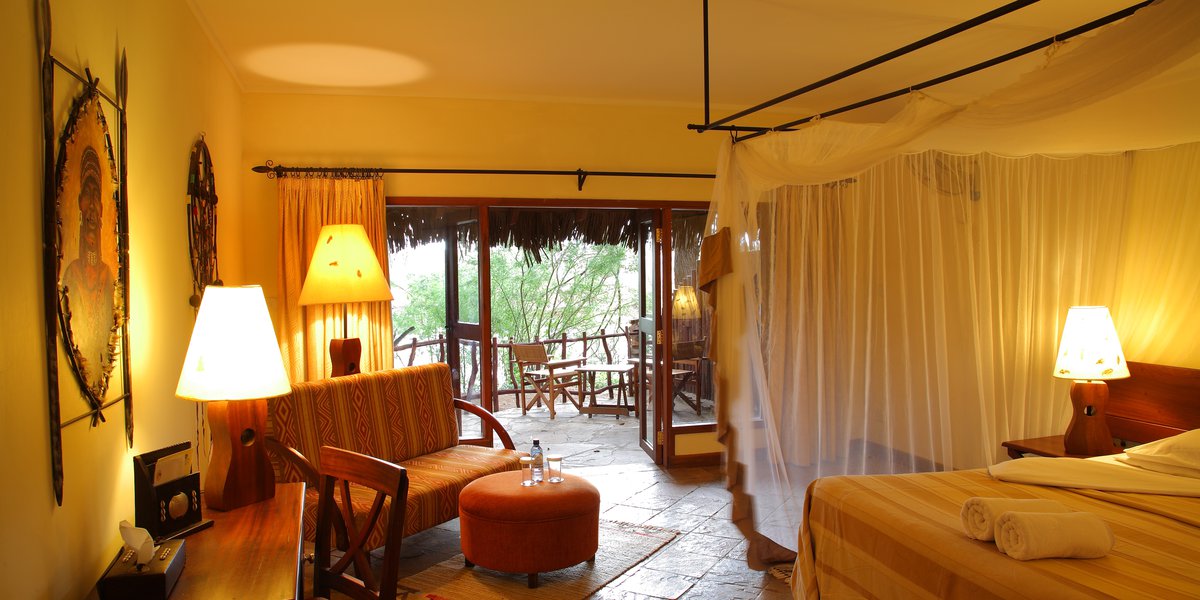 River
Stay in one of Samburu Game Lodge's River Rooms and have an exclusive front porch on the river. You will be delighted by a romantic, four-post bed along with a sitting area—both inside and outside. You will not lack a single comfort in this spacious and deluxe room.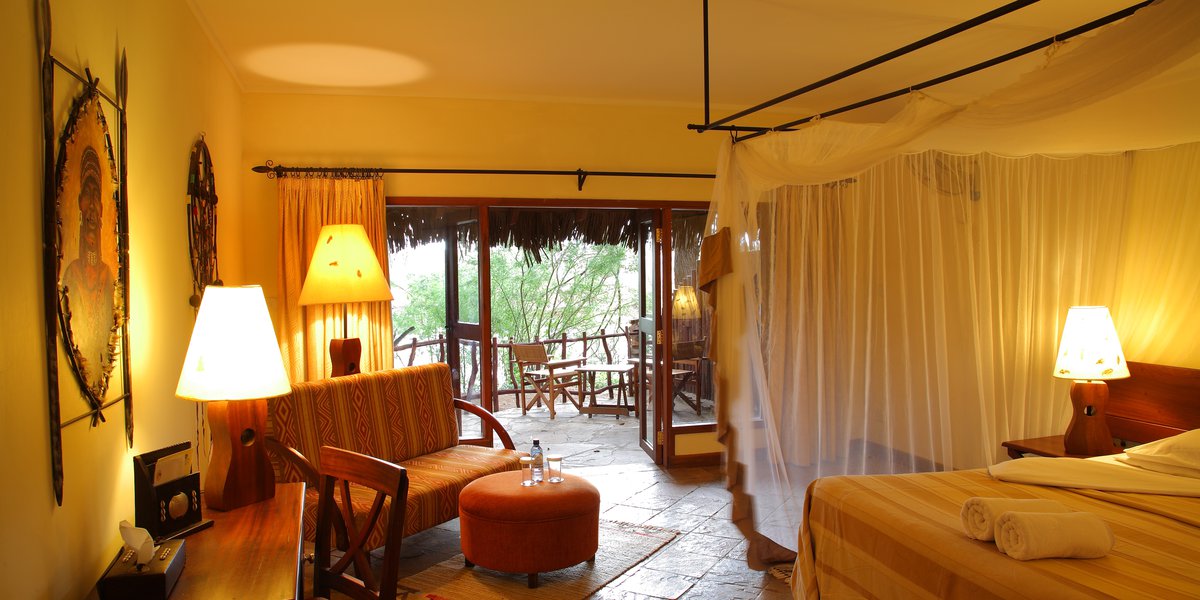 Junior suite
Discover comfort, relaxation, and wildlife right outside the window of our junior suites. Not only is your suite located directly on the riverfront, but you will also find the suites to be both spacious and luxurious. A favourite of the lodge's VIPs and honeymooners, this suite comes with riverfront balcony, dressing room, and bathtub and shower.
Cottage
For the family or group, you can choose the large individual cottages with the option of connecting rooms. These roomy and comfortable cottages come with your own porch, easy access to the lodge, and the bed arrangement to fit your needs. Samburu Game Lodge also offers a handicap-accessible room to meet the needs of any guest.